"Personal growth is an ideal not of reason, but of imagination ~ Your imagination must be found in a place beyond reason that begins with imagining a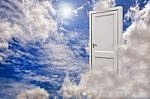 future reality ~ the self that you could become."
Imagination is something I've got a lot of. In fact, it's my imagination that has gotten me into the best and the worst of situations … and for that I am eternally grateful. How else could I ever become all that I hope to be, if not for dipping my toe in the boiling hot water as much as the tepid lake?
The only problem I have with my vivid imagination is that sometimes it runs so far ahead of me that often the words coming out of my mouth can't keep up with my thoughts, no less my actions or bank account. But that means nothing compared to the giggly excitement I feel inside when a new idea takes root and begins to grow into some not-to-be-believed-incredible-over-the-top new project or adventure.
I love to learn, and I love learning something about almost everything. But, I especially love learning the soul's simple secret and finding ways to apply all the words of wisdom  gathered during this exhilarating, terrifying, exciting and fascinating journey called life. As much as I love to learn, I enjoy it the most when I am traveling.
It always seems as if everywhere there is a lesson to be learned, something new to discover, and a wonderful surprise unplanned. Then there is the novelty and originality in the architecture, customs, lifestyles, people and of course the food; I love seeing, feeling, smelling and tasting all the different kinds of foods, which may be just ordinary to the locals, but to me often look so extraordinary and innovative.
So one day when I wasn't even looking, I had an epiphany that not only changed my life, but the lives of so many others. A moment in the middle of the day that I had dreamed about for years sent me on a path that took me to the most amazing places in the world with the passion to write books, speak and inspire people all over the world to use their imagination to become the self they could become.
"Keep your heart open to dreams.  For as long as there's a dream, there is hope, and as long as there is hope, there is joy in living. The future is believing in the beauty of your dreams."
If my stories capture your attention and you are amused, enlightened, inspired and encouraged to live the beauty of your dreams, then together we will know that one's destination is never a place, but a new way of seeing things.
Welcome aboard!!