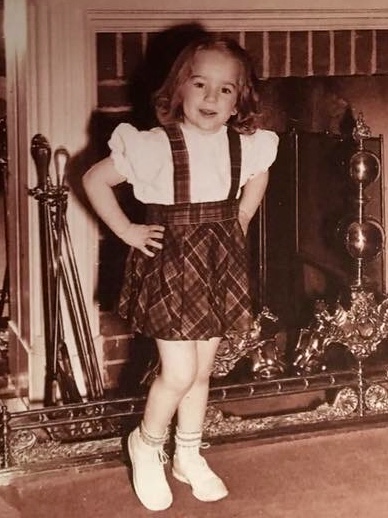 College, Wife, Mother
Starting at a very young age.
Voice-over and On Camera Talent
SAG-AFTRA member for numerous national and international commercials.
Professional Photographer
Nationally recognized celebrity photographer - Director and owner of two full-service Photography Studios in Philadelphia Pennsylvania.
Public Relations Marketing Director
HMS II: NYC-JAPAN: Specializing in original music written and produced for national and international commercial.
SymmetryPlus Creator
Organic Herbal internal and external skincare and pure aromatherapy products nationally distributed in the health & beauty fields.
TV Host
Catch the JOY - Live Cable TV Interview Show with celebrities and experts sharing their wisdom on positive solutions for seemly negative issues.
Author
Internationally Published Best Seller in 14 languages-22 countries: Inspiring motivational bodies of work for men and women.
Keynote Speaker
Worldwide Dynamic Motivational Speaker, touted for customizing your message into her message-seamlessly and very effectively.
Inspiring Mentor Coach
Empowering individuals to have and be more in all areas of their lives, as well as excelling in enhancing communication skills in personal and business relationships.
Philanthropist
Founder of The Pay It Forward Angels Network: Private Foundation created to give Free inspirational books to women in need.
Champion for Circle of Community Partnership.org - 501c3 non-profit created to raise involvement with a younger demographic to the ways of philanthropy.
Magazine Columnist
"Stories of Joy" on individuals and organizations giving back to the community - SCENE - 58 years established magazine.
Communication Consultant
As an Inspiring Speaker and communications expert, Joy is skilled in connecting, directing, delivering, and taking individuals and companies to another level by perfecting personal or business communications-one on one or to an audience of thousands.
Attraction Marketing Specialist
Brings desired target audience to various businesses, organizations and corporations with a soft-sell approach and customized best-selling books with marketing message, that repeatedly has relates to more trust and visibly higher profits.
The Story of Joy's Journey...
I began my illustrious career like so many others, by simply falling into it. In 1978 my extremely talented and highly-touted photographer dad passed away and my life changed forever. As a former model driven to preserve the family name, plus stretch my creative genes, I took up the study of photography and reopened his studio. After developing my signature "moody black and white soulful portraits that seem to capture a person's true essence" I was discovered by a renowned magazine publisher, and soon after a four page expo of my work appeared in a premier keeper issue, that birthed a very exciting national renowned career with a celebrity clientele that lasted for 14 years.
My mission has always been to inspire men and women, professionals and their companies to fearlessly achieve their highest potential. My mission serves as a North Star to guide my life and my work – inspiring others and informing everything I do. So it was a natural for my interests to move into Television and a show I hosted called Catch The JOY, based on finding positive solutions to negative problems for women over 4o.
This experience ignited my passion for sharing these pearls of wisdom through speaking to all sorts of companies and organizations, and then writing about it. Fortunately others wanted to read what I had to say and How an Ordinary Woman Can Have an Extraordinary Life: The Formula for The Art of Living Well, is now an international Best Seller, produced in 14 languages in 22 countries!
As the popularity of my Inspirational Keynote speeches and Empowering Mentor Coaching practice continued to grow, I answered the demand to record and facilitate what I believe to be "totally transformational" MIND OVER MATTER CHALLENGE Audio Series, which is now utilized by individuals and groups all over the world. Soon after I answered another demand, a book for men called,
How an Ordinary Guy can become an Extraordinary Guy ~from a woman's point of view~ clearly the answers many men are seeking.
By applying the principles of The Formula to my own seemly impossible dream: IT'S JUST A GAME... IT'S ALL IN HOW YOU PLAY IT: A TRAVELHOLICS SEARCH FOR LIFE'S SIMPLE SECRETS & THE DESSERT DU JOUR, traveling to the most amazing cities in the world, only staying and dining in the best five star hotels, and creating one of the best high-end marketing keeper books ever!
As I am living my dream of inspiring and encouraging others to live the life they were meant to live—putting the Extraordinary in the ordinary—with all my varied acclaimed successes I still feel my greatest achievement is the loving relationships I have with my family, friends and community. Through my private foundation, the Pay It Forward Angels Network, I am now able to give FREE books to women in need, and as of 2011, the champion for The Circle of Community Partnership.org, an on-going creative collaboration between all the non-profits and citizen leaders in Sarasota Florida to share time, talent and resources…even when money is scarce.
As a passionate explorer, I now split my time between Florida and amazing places—depending on the mood, weather, or wherever the next adventure has taken me. For anyone who wants to learn more about my speaking, coaching or charitable work, what's involved with having your own marketing message customizing on one of my popular books, or bringing me in to enhance the communication skills individually or in your company... I would be delighted to meet with you for a gratis creative session. Just give me a call, email or send me a dove with your message attached~ I will be delighted to hear from you.
Call Joy at 1-941-227-5336 or write to her at Joy@JoyWeston.com
"JFCS celebrated its 25th   Anniversary Women of Valor Luncheon and selected Joy Weston as the Keynote Speaker and Mistress of Ceremonies. What a wonderful decision that turned out to be! From the inception, Joy was an integral part of the success of the event, Her original ideas made her a joy to work in partnership with, and thanks to her efforts and creative approach, the luncheon was a tremendous success!"
Andria Bilan
VP of Development, JFCS of
Sarasota-Manatee, Inc.
---
"Joy Weston is an amazing woman who truly walks her talk and is a role-model for women of all ages. Her commitment to turning everyone's ordinary life into the extraordinary one shines through everything she does. I have taken my sister-in-law and daughter to her seminars, given her books  to numerous friends and associates, and listened to her CD's over and over again. She's the real thing!"
Bobbi Andrews
Newport RI
---
"If only Joy had come into my life years ago, I am sure I could have saved myself years of unnecessary suffering. Her message is so simple, yet so profound: it all begins with a thought. I tell all my friends, read her books, listen to her tapes, go to her seminars—your life will never be the same."
Susan Ballis
Soccer mom and massage therapist extraordinare