Click the "I Want to Be There" button 

to register for this JOY-filled day!
SCROLL Down for the Complete Day Schedule…

and to read a few "glowing" Testimonials!
Some "glowing" testimonials about Joy's Work…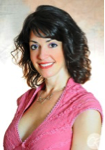 "Three thumbs up!!! Joy Weston is Superb!!! I feel her 7 week course I have taken in "How to own your own Magnificence" This course has changed my life in many ways, I did not know was even possible. I would try it again… My life at work and home are harmonious and alive… My relationships with people are heightened with awareness and with happiness… Whereas before I was going through the motion in every aspect of everyday business and personal. I thought I was really complete… And I realized I was a gerbil on the wheel… Day in and day out… But now!!! My relationships with people are closer and so real… I practice the tools of totally living her powerful methods of your thoughts and your actions and reactions to what you say, how you live by what you say, think and do. All of this is important to practice in gaining health and happiness. Absolutely Mind changing!!!"
Erin Jamel-Dawson ~ Principal ~ Inspirational Salon & Spa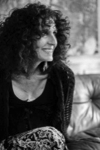 "Joy's workshops and her personal coaching has been such a positive element in my life that I am proud to spread the word. I encourage any women who wants to learn how to live the kind of life she deserves to take a workshop and soak in the wisdom of Joy.'
Russet Coviello, esthetician/clothes designer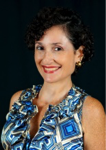 "I've very much enjoyed Joy Weston's various seminars and courses on Having an Extraordinary Life and Owning Your Magnificence. Her wisdom has been so very helpful on keeping me on track to the life I choose for myself. Anything is possible by positively practicing and following her formula. Her wisdom and books still help me every day in so many ways."
Annie-mae Moore, Annie's Conceiges services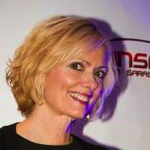 "I am so thankful to have met Joy and have her in my life as a friend, mentor, coach, councilor.  The love and joy that she is filled with, overflows into every part of her life. I am truly blessed that it is now overflowing into my life! I'm excited to see all the places we will grow to!"
Patti Tebo, Premier Sotheby's International Realty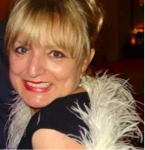 "Joy Weston brings her infectious enthusiasm for life to every project, person and room that she fills with her joy! I have taken Joy Weston's seven week course "Own Your Own Magnificence" and also attended her one-day workshops. Her platform is clear. She wants everyone to feel good about themselves and to reach their innate, full potential as magnificent women. All the discussions, subject matter, feedback and research is organized and planned with specific goals to be discussed, explored, discovered and finally—incorporated into our lives. I have had some amazing insights about myself and the epiphanies are not always what I would expect. Sometimes I found out how even my perceived strengths were pulling me down and preventing me from fully evolving into the loving, compassionate, kind, intelligent woman that I strive to be.
All the women in our groups were lovingly motivated to open up and blossom in a supportive, non-judgmental atmosphere so that authenticity and genuine compassion prevails. I see myself differently since Joy taught me how to embrace my good qualities, to nurture my innocent soul and to love myself and others more. I have grown since experiencing Joy's groups and the wisdom and skills she shared with us. I have a more grateful attitude and I often reframe things that I think or say so that the positive aspects blast through the negative, counter-productive behavior that does not serve me.
Joy seems to emanate from Joy's pores. Through her work, I feel like I learn new processes to guide my life through osmosis! I am a Joy devotee and it gives me great pleasure and honor to spread the word of Joy's exudes mission to bring "joy" to everyone's life."
Susan Goldfarb
Executive Director ~ The Longboat Key Education Center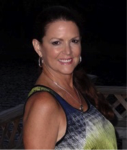 " I have known Joy Weston now for several years as a personal friend, and have had the opportunity to participate in a very special women's workshop called, "Own Your Magnificence" that ran for seven weeks and was so successful, it went into an advanced course with the same group of amazing women, as well as birthing a one day workshop of the same name that included a room full of like-minded, on-the-path, successful and talented other women. All of these opportunities to not only associate with incredible women, but to also be guided by Joy Weston has truly been powerful and transformative in my life. Joy generously shares her special brand of wisdom gleaned from both personal experiences and worldly knowledge, and delivers it in a way that supports growth and provides avenues to healthy alternative thinking and behaviors that in turn can lead to more empowered healthy thoughts and actions. There is no doubt that any woman, (or man), at any age can benefit from Joy's unique delivery of potentially life-altering messages. I highly recommend Joy Weston's special brand of public speaking, workshops, strategic coaching and books for better understanding of self, and one's self in relationships and personal growth."
Nancy Rego
Principal at Rego Design Interiors & Associate at Dwell Interiors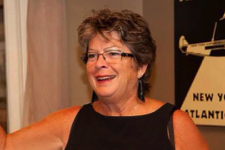 "As a nurse, we are born to help others. This frequently results is giving of ourselves to the point of self-sacrifice. After 42 years of giving, a divorce and relocation, my life was spent. I hated who I was but lacked the skills to not only change, but even to identify what needed to change to experience an extraordinary life. After working with Joy, I feel like a butterfly that has broken free of the constraints of my cocoon. I now have everything I need to soar beyond what I ever dreamed or imagined.  I not only love who I have become, but I love my job so much more because I have so much more to give.  Joy has changed my life.
Attending one of Joy's workshops is truly giving yourself the gift of JOY. Not only did I meet new friends and business clients, but the valuable insights and information Joy wisely and generously shares, really did change my life for the better! I left with such a feeling of satisfaction for what was possible in all areas of my life, I can't wait to do another!"
Marie Gelfand ~ Senior Nurse
"From the moment that I meet Joy I knew that somehow this incredible woman would be a positive influence in my life, and over the last 3 years I have known Joy in many capacities. She has been my mentor and my friend. Joy has taught me to savor the moments and given me strength in her guidance through difficult life challenges. Joy is an intelligent, dedicated and loving woman who brings her experience and knowledge to many around her who are willing to embrace all that life has to offer. After taking a 7-week course on "Owning Your Own Magnificence" and reading Joy's books I can declare that this woman knows what she's talking about (and walks her talk to boot)! As a life coach Joy is focused on bringing confidence to her clients and is capable of handling any situation with thoughtfulness and maturity Joy has shown me how to turn ordinary into Extraordinary and for that she will always be in my life and my heart. I am a better person for having Joy Weston in my life. I am thankful for the day our paths crossed."
Catherine (Cathy) Carrubba
MSW CSW Sarasota, Florida  
d
"When I first met Joy, I was a shell of my present self, as she, and the wonderful, powerful, magnificent women that I was honored to go through her courses with can attest to! The transformation that has taken place since spending time with Joy, reading her books, and watching her example, is nothing less than a miraculous gift. Working with Joy has been… well, a Joy! Her spirit and enthusiasm for life overflows into everything she does and is nothing short of infectious. Her example of living a magnificent life is an inspiration to all who know her. She has helped me to see my beauty and magnificence and how to share it with the world around me. Joy has graciously shown me how to overcome old and new obstacles in my life that would otherwise have been a roadblock to the fabulous life I now live, that only continues to become more magnificent. The gift of friendship that I have in her and all the wonderful women I have met through her, continue to feed my soul daily. I'm forever grateful to have met Joy and I am privileged to call her my friend!"
Sincerely,
Darlene Marks BSN, RN, CCRN – CSC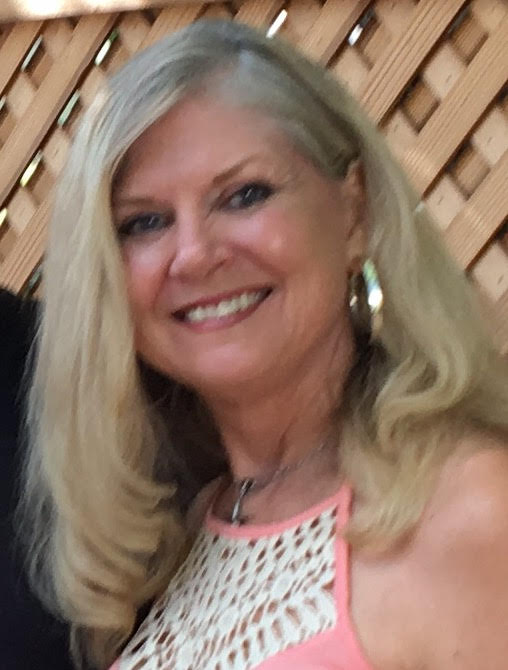 "Thank you Joy, my friend & mentor, for this opportunity to share why I was so impressed with the Own Your Magnificence workshop. I am reminded of this story:
A Navajo grandfather was talking with his grandson. He said "I have two wolves that live inside me. One is filled with fear, anger, resentment, selfishness, weakness and sadness. The other is filled with joy, love, happiness, self confidence, strength of character, faith and hope. These two wolves are always fighting each other." The young grandson then asked, "But, grandfather, which wolf wins?" The wise grandfather answered "The one I feed"….
Joy Weston's consistent message, through her books, personal coaching and workshops, along with the extraordinary women who are involved, feed the good wolf inside me. Anyone who wants and needs such nourishment, must experience what it's like to give yourself the gift of JOY!"
Sandra Smith
Faux Artistic Interiors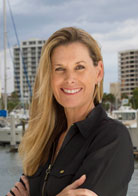 "I met Joy through a mutual friend. This friend had taken one of Joy's courses and raved about how wonderful it was and encouraged me to take the next event she was putting together. I was a bit skeptical but trusted my friend. Well, the course was amazing. I learned a lot about myself and Joy helped me to find ways to stay positive and to look on the bright side… ways to find my Joy! I met incredible, talented, beautiful women. We laughed, we cried and we bonded. I have made several life long friends all because of Joy and her amazing talent to bring out the best in people. Thanks Joy!!"
Theresa Guest ~ Realtor and Home Inspector

"I am so thankful to have met Joy and have her in my life as a friend, mentor, coach, and councilor.  The love and joy that she is filled with, overflows into every part of her life. I am truly blessed that it is now overflowing into my life! I'm excited to see all the places we will grow to!"
Andrea Dover ~ CFO HMC Marketing Company
Schedule:
Doors open at 9 am…Sign in…Get settled in…Program starts promptly at 9:30~ Lots to Really Valuable information, sprinkled with tips and tools to share…so as they say "time is a wasting!" Small notebooks & pens will be provided…But if you are a serious note taker…bring one that can be filled up!
The First half of the program is going to be focused on Absolutely Transformational Life Lessons that have served me well, as well as 1000's of women I have had the privilege to personally coach, lecture to or lead a seminar/workshop. "How to's" for turning your everyday ordinary life that often bring challenges, problem, even ankle-biting experiences, into an Extraordinary one with almost immediate solutions and opportunities. Proven strategies for accessing almost daily signs of magic and miracles that you can and are manifesting your desires.
Q & A and sharing of your success stories added on to my work will be encouraged and welcomed. JUST REMEMBER…. We all have many gifts to give…So PLEASE be conscious and consider of keeping it to a 2-3 minute share at most, so everyone can participate. Thanks in advance!
** IF you are very attracted to an issue I have noted on my workshop page I will be covering, come prepared with your particular question and focused result you hope to leave with. That will really help to make the process a win-win for everyone, as others will surely have similar concerns. That way I can focus my coaching/mentoring mind on your needs and intentions.
Break for a DELICIOUS Served Luncheon…With lots of time to connect with all the other Awesome Kickass Women…for more pleasure and business opportunities. There will be choices for your main course…which will have been sent out to you in a follow-up note after you've signed up. If for some reason you forget…don't get crazy…there will certainly be a meal for you!
AFTERNOON…Such Fun!
This time will be filled secrets, tips and hints" on how to live a truly Happy, Joyful, Stress and Anxiety less, Healthy Ageless mind-body & Spirit life…while enjoying a truly Prosperity and Abundant Life. Of course there will be lots of time spent on Q & A ( bring those questions) ~All focused on You Truly having the tools for having the Extraordinary Life you want and deserve…NOW!
After that the Pièce de résistance… A Panel of Men who will answer Every Question You have Ever Wanted Answered!
A very happily married man, a Player ( even though he doesn't see himself that way… ha, ha) a Single dating guy and a fella in a relationship. So Ladies bring all those questions and plan on leaving with answers …and a belly hurting from laughter!
YES, You will be able to purchase my book LIFE~LUST and LOVE: The Secret Memoirs of an Ordinary Woman LIVING an Extraordinary Life.~ Which I will personally autograph….and some of my other books and CD's if you want them as well.
PLUS… for Each One of My New BFF's ….
A follow-up Gratis Gift 30 minute Phone Coaching Session!
Money-Back Guarantee…You will have a Blast…and leave with lots of valuable information that will change your life and friendships with some truly quality women just like YOU!
***With my new "From the Comfort of Your Home" phone & skype sessions…I am now able to open up my Life Strategist/Relationship Coaching practice to mentor and empower more women who are now ready to Own their Magnificence, and turn the ordinary into Extraordinary! Let me help You be the change You want to see. JOY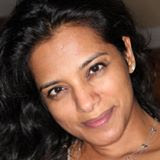 "A year and a half ago, my life shattered into an million pieces. In an instant, all that understood as reality changed. I was left in a great abyss. How does one recover from something so tragic? The answer came as Joy. Piece by piece, I was put together. Colors formed around the outer edges of my world and eventually filled up my entire space. Her words entwined with love and magic inspires, uplifts and heals. She helps you find the very core of your essence. In the process you learn to love yourself, find grace in tragedy and ultimately forgive."
Dr. Chippy Nalluri MD, FACC
Cardiologist/Heart Specialist of Sarasota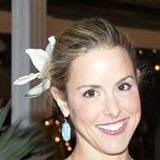 "Joy is a special treasure. She is filled with invaluable knowledge, insight and guidance to navigate the treacherous waters of life, love, work, friendships and family. She is an action woman – she assesses the problems and provides actionable advice to get the desired outcome. Her sessions are focused and effective. I have worked with many counselors and advisors, but Joy is the one I still work with to guide me in life, love and business. She knows the essence of what really matters in life and she will share it with those who come with an open heart and open mind."
Dr. Michelle Pennie
Board-certified dermatologist & fellowship trained Mohs skin cancer surgeon.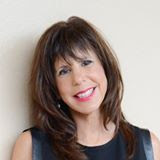 " I am a personal client of Joy Weston's and she has worked with me for the past several months teaching and guiding me to take my power back and create a life for me filled with all the goodness I can have. I am a successful businesswoman and have 2 wonderful children along with many friends. I reached a major turning point in my life , which included heartbreak, confusion , lack of confidence and deep sadness. I have worked with other counsellors in the past, but no one has ever compared to Joy Weston.
She listens and treats you as the most special individual that is on this earth. She guides me with tools and solutions to my personal problems and issues. Her focus is always to solve the problems and empower me to make the right choices to have the life I want filled with happiness and JOY. She takes the time and caring to get the right answer for me, just like she does for all her other clients. Her knowledge, experiences and her gift to help others is endless. Anyone that has the opportunity to work with such a gifted wonderful, caring and really helpful coach should run to get in line to work with Joy.
I would be honored and happy to speak with anyone to let them know what a difference it has made to work with the best coach Joy Weston. We all invest in many different things, but to invest in your well-being and be guided in the right, positive direction only to make your life better is the best thing I have done and recommend it to everyone.
Thank you Joy for your gifts that you have shared. I am truly blessed to have you in my life."
Reeny KANEY
Professional Realtor and Investor.