~Joy Weston~ Your Mentor – Your Coach
~An internationally acclaimed Expert in the Fine Art of Communications in Personal and Business Relationships with staff, clients and associates.
Q & A (from a TV interview in Europe)
"Joy, you say you are a Life Strategist, Mentor, Coach. What is the difference?"
Wow…that is such an interesting question…because if the truth be told, in my mind there is no difference, and often at the same time I am all three! As a Life Strategist I go beyond the confines of what is known as traditional counseling, by guiding my clients in navigating some murky waters and difficult decisions. I see my work as helping others discover their personal power, purpose and passions so they can align themselves with their vision of who they want to be and how they want to do it.
"How do you do that?"
Strategically, I coach my clients with result-oriented solutions based on my knowledge and their own personal story. We work together to create the quality relationships they desire and deserve. I help them more clearly identify the internal and external issues, as well as the actions and reactions that have gotten in the way of achieving the results they have envisioned. Together the teacher and student grow, together we heal and mend. As their dedicated mentor, I form a partnership based on trust and expertise in empowering each of my clients to be their own master~ the best version of who they are meant to be. With decades of gained wisdom and experience fine-tuned by working with literally 1000's of women and men all over the world, I bring a "walked in your shoes mentality" with absolute proven positive results.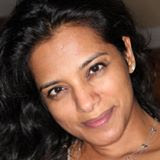 "A year and a half ago, my life shattered into an million pieces. In an instant, all that understood as reality changed. I was left in a great abyss. How does one recover from something so tragic? The answer came as Joy. Piece by piece, I was put together. Colors formed around the outer edges of my world and eventually filled up my entire space. Her words entwined with love and magic inspires, uplifts and heals. She helps you find the very core of your essence. In the process you learn to love yourself, find grace in tragedy and ultimately forgive."
Dr. Chippy Nalluri MD, FACC
Cardiologist/Heart Specialist of Sarasota

"How exactly do you do that?"
Through years of experience I have developed the ability to really listen to the needs, intentions and desires of each individual client-whether it's personal or dealing with their business issues. Through empathy and understanding what the real issues are, together we create a partnership based on trust and expertise. With solution-oriented actions focused on the whole person and a personally designed "tool chest "created with their own proactive abilities, my clients awaken to their true potential and how to manifest their heart's desire.
I think outside the box and custom design my sessions to fit each of my clients and their needs. By prioritize issues while developing a solid customized plan of action for optimal results, I have developed unique ways of getting people unstuck that I have been told no one else is using!
"Why do you think you are so sought-after in the personal and business arena?
Well, I think it's because I have been a student and teacher on The Fine Art of Communications for many years now in the personal and business sector, and fortunately the word has gotten out! In reality, everything and every positive and negative outcome, is based on how we communicate-first with ourselves and then others. And in a worldwide sense, people are starting to really understand the importance in the outcome of how we do communicate and want to acquire and fine-tune this skill and talent.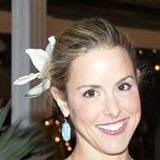 "Joy is a special treasure. She is filled with invaluable knowledge, insight and guidance to navigate the treacherous waters of life, love, work, friendships and family. She is an action woman – she assesses the problems and provides actionable advice to get the desired outcome. Her sessions are focused and effective. I have worked with many counselors and advisors, but Joy is the one I still work with to guide me in life, love and business. She knows the essence of what really matters in life and she will share it with those who come with an open heart and open mind."
Dr. Michelle Pennie
Board-certified dermatologist & fellowship trained Mohs skin cancer surgeon.
"How does this relate to the audiences you coach and speak to all over the world?
Basically I am a Communication Expert. So whether it is personal or business relationships, the boiled down issues are pretty much the same. People usually hire me because they are stuck at a certain level in their relationships with others or themselves. A bit lost around their vision for their career or business (and themselves) and are eager to move on from what has kept them stuck.
They may seem to all be different issues, but basically they are the same. They all require someone with the skills, knowledge and heartfelt intuition and good sense to help them recreate the perfect blueprint for their life.
"So you are a cheerleader as well?"
Yes,(laughter here) I am…and darn good at it! I do sincerely encourage, inspire my clients to own their magnificence and personal power, personally and professionally. I motivate them to take on challenges that will positively change all aspects of their lives, and I focus on assisting them totally in the follow through. In essence, I support my clients unconditionally every step of the way!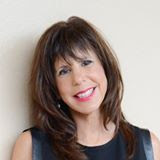 "I am a personal client of Joy Weston's and she has worked with me for the past several months teaching and guiding me to take my power back and create a life for me filled with all the goodness I can have. I am a successful businesswoman and have 2 wonderful children along with many friends. I reached a major turning point in my life , which included heartbreak, confusion , lack of confidence and deep sadness. I have worked with other counsellors in the past, but no one has ever compared to Joy Weston.
She listens and treats you as the most special individual that is on this earth. She guides me with tools and solutions to my personal problems and issues. Her focus is always to solve the problems and empower me to make the right choices to have the life I want filled with happiness and JOY. She takes the time and caring to get the right answer for me, just like she does for all her other clients. Her knowledge, experiences and her gift to help others is endless. Anyone that has the opportunity to work with such a gifted wonderful, caring and really helpful coach should run to get in line to work with Joy.
I would be honored and happy to speak with anyone to let them know what a difference it has made to work with "the best"coach Joy Weston. We all invest in many different things, but to invest in your well-being and be guided in the right, positive direction only to make your life better is the best thing I have done and recommend it to everyone. Thank you Joy for your gifts that you share, I am truly blessed to have
you in my life.
Joy, thank you so much for the incredibly inspirational and motivational presentation you gave today, and thanks again for this enlightening interview. Your enthusiasm and authentic joy is contagious! I look forward to experiencing more of "the gift of JOY!
Reeny KANEY
Professional Realtor and Investor.
Below are a just a small sampling of some more Glowing Testimonials….
"From the moment that I meet Joy I knew that somehow this incredible woman would be a positive influence in my life, and over the last 3 years I have known Joy in many capacities. She has been my mentor and my friend. Joy has taught me to savor the moments and given me strength in her guidance through difficult life challenges. Joy is an intelligent, dedicated and loving woman who brings her experience and knowledge to many around her who are willing to embrace all that life has to offer. After taking a 7-week course on "Owning Your Own Magnificence" and reading Joy's books I can declare that this woman knows what she's talking about (and walks her talk to boot)! As a life coach Joy is focused on bringing confidence to her clients and is capable of handling any situation with thoughtfulness and maturity Joy has shown me how to turn ordinary into Extraordinary and for that she will always be in my life and my heart. I am a better person for having Joy Weston in my life. I am thankful for the day our paths crossed."
Catherine (Cathy) Carrubba
MSW CSW Sarasota, Florida

"When I first met Joy, I was a shell of my present self, as she, and the wonderful, powerful, magnificent women that I was honored to go through her courses with can attest to! The transformation that has taken place since spending time with Joy, reading her books, and watching her example, is nothing less than a miraculous gift. Working with Joy has been… well, a Joy! Her spirit and enthusiasm for life overflows into everything she does and is nothing short of infectious. Her example of living a magnificent life is an inspiration to all who know her. She has helped me to see my beauty and magnificence and how to share it with the world around me. Joy has graciously shown me how to overcome old and new obstacles in my life that would otherwise have been a roadblock to the fabulous life I now live, that only continues to become more magnificent. The gift of friendship that I have in her and all the wonderful women I have met through her, continue to feed my soul daily. I'm forever grateful to have met Joy and I am privileged to call her my friend!"
Sincerely,
Darlene Marks BSN, RN, CCRN – CSC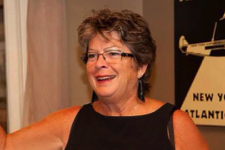 "As a nurse, we are born to help others. This frequently results is giving of ourselves to the point of self-sacrifice. After 42 years of giving, a divorce and relocation, my life was spent. I hated who I was but lacked the skills to not only change, but even to identify what needed to change to experience an extraordinary life. After working with Joy, I feel like a butterfly that has broken free of the constraints of my cocoon. I now have everything I need to soar beyond what I ever dreamed or imagined. I not only love who I have become, but I love my job so much more because I have so much more to give. The valuable insights and information Joy generously shares, really did change my life! I now have such a feeling of satisfaction for whatever is possible in my life. Joy has changed my life forever!
"
Marie Gelfand ~ Senior Nurse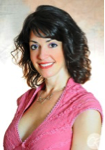 "Three thumbs up!!! Joy Weston is Superb!!! I feel her 7 week course I have taken in "How to own your own Magnificence" This course has changed my life in many ways, I did not know was even possible. I would try it again… My life at work and home are harmonious and alive… My relationships with people are heightened with awareness and with happiness… Whereas before I was going through the motion in every aspect of everyday business and personal. I thought I was really complete… And I realized I was a gerbil on the wheel… Day in and day out… But now!!! My relationships with people are closer and so real… I practice the tools of totally living her powerful methods of your thoughts and your actions and reactions to what you say, how you live by what you say, think and do. All of this is important to practice in gaining health and happiness. Absolutely Mind changing!!!"
Erin Jamel-Dawson ~ Principal ~ Inspirational Salon & Spa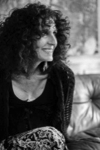 "Joy's personal coaching and workshops has been such a positive element in my life that I am proud to spread the word. I encourage any women- or man for business or personal issues- who wants to learn how to live an extraordinary life, deserves to give themselves the time to go soak in the wisdom of Joy."
Russet Coviello, esthetician/clothes designer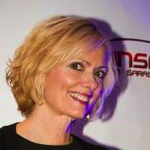 "I am so thankful to have met Joy and have her in my life as a friend, mentor, coach, councilor. The love and joy that she is filled with, overflows into every part of her life. I am truly blessed that it is now overflowing into my life! I'm excited to see all the places we will grow to!"
Patti Tebo, Premier Sotheby's International Realty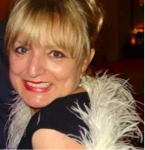 "Joy Weston brings her infectious enthusiasm for life to every project, person and room that she fills with her joy! I have worked with Joy as a personal client, taken her seven week course "Own Your Own Magnificence" and also attended various one-day presentations and workshops. Her platform is clear. She wants everyone to feel good about themselves and to reach their innate, full potential as magnificent individuals.
All the discussions, subject matter, feedback and research is organized and planned with specific goals to be discussed, explored, discovered and finally—incorporated into our lives. I have had some amazing insights about myself and the epiphanies are not always what I would expect. Sometimes I found out how even my perceived strengths were pulling me down and preventing me from fully evolving into the loving, kind, compassionate, intelligent woman that I strive to be.
Joy's skills in the fine art of communications are impeccable, as joy seems to emanate from Joy's pores! Because of her I now have a more grateful attitude and I often reframe things that I think or say so that the positive aspects blast through the negative, counter-productive behavior that does not serve me. Through her work, I feel like I learn new processes to guide my life through osmosis! I have grown since experiencing Joy and the wisdom and skills she shared with us. I am a Joy devotee and it gives me great pleasure and honor to spread the word of Joy's exudes mission to bring "joy" to everyone's life."
Susan Goldfarb
Executive Director ~ The Longboat Key Education Center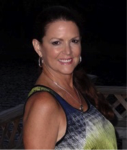 "Joy Weston has truly been powerful and transformative in my life. Joy generously shares her special brand of wisdom gleaned from both personal experiences and worldly knowledge, and delivers it in a way that supports growth and provides avenues to healthy alternative thinking and behaviors that in turn can lead to more empowered healthy thoughts and actions. There is no doubt that any woman, (or man), at any age can benefit from Joy's unique delivery of potentially life-altering messages. I highly recommend Joy Weston's special brand of public speaking, workshops, strategic coaching and books for better understanding of self, and one's self in relationships and personal growth."
Nancy Rego
Principal at Rego Design Interiors & Associate at Dwell Interiors

If you are interested in meeting with Joy Weston about working with her as your Life Strategist, Personal Coach or Mentor…If you are interested in having Joy come assess and teach you and your business staff The Fine Art of Communications for on-going continued success and harmony…Or If you are interested in having Joy come speak at a conference, organization or group even, Just give her a call! 941-227-5336 OR email Joy@JoyWeston.com. She will love hearing from you!
**The consultation session is her gift to you. No Cost, just a chance for both of you to get to know each other and explore the possibilities.
Until then…en-JOY!